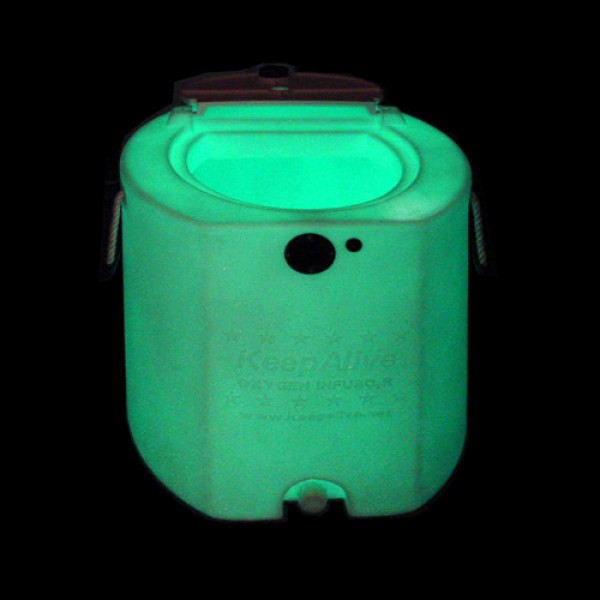 This Patented Night Fishing Bait Tank will keep a dull glow all night. Bait can be retrieved without the bright lights that spook bait.  To charge, leave in sunlight during the day, or charge with spotlight.
Includes:
18.5"w x 18"h Tank
KA500 Oxygen Infusor
Drain
Black Handles
Air Control Center
Hold-Down Plate For KeepAlive
13" Hinged Lid with Twist Lock
The construction process uses the brightest and longest lasting glow material available (rare earth photolumincent powders). It is part of the tank material, and is imbedded inside the tank where it is most effective. After the first hour, the tank brightness will settle down to a dim glow all night.
KEEP ALIVE KA20463 GLOW / KA500